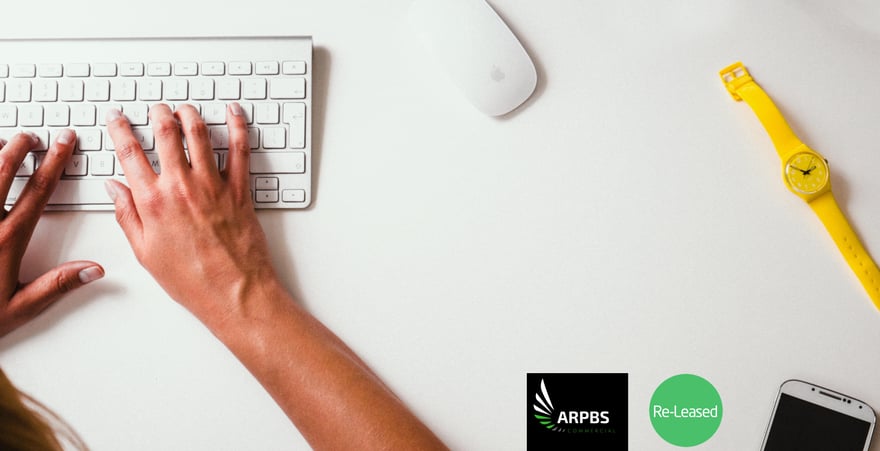 ARPBS Commercial Shares How Re-Leased Creates The Same Level Of Efficiency For Property Management That Xero Provides For Accounting
Re-Leased 30 May 2019
Chris Mercieca, CFO, at ARPBS Commercial shares why you should choose Re-Leased if you want to manage your commercial property portfolio the right way.
His story is one that highlights that the way of the future in commercial property management is centred around the cloud, boosting efficiency, and investing in technology to do better business.
Read the full case study below.
What separates your business from its competitors? Provide some further insight into your business, its values, and mission.
What separates us is our marketing – it's free. What we do is that we cover all marketing costs for our clients. We market on Facebook, Real Commercial, Commercial Real Estate, and all the major players.
We utilise a lot of different platforms, whereas a lot of agencies charge for that level of marketing. When our customers weigh up who to pick to manage their properties, they consider these things – absorbing the marketing costs is a competitive edge for us.
Also, our commission rates are competitive. This is why we have seen our business grow a lot over the past few years. The other point here is that we try to implement as much technology to be as cutting edge as we can. Xero is a big player, and the integration with Re-Leased is great and that's one of the main things that attracted me to it.
Using cloud-based technology creates efficiency, so you get tasks done faster. The automation of Re-Leased is another great, powerful advantage of the software. A friend of mine also recommended Re-Leased because of their focus on commercial real estate, which was yet another positive about the product.
I can access Re-Leased from wherever – a lot of the time I'm on the road and I just get my laptop out to work. And even on holidays I can send out a few invoices, and a few transfers, and right there you've got access to everything, and it just makes my day so much easier knowing I can get things done from anywhere at anytime.
As industry experts, how do you think the commercial property industry changed over the past decade?
Technology is the way to go today, and that's the biggest change in the commercial real estate industry. Labor costs are expensive, too. People are trying to work out how to make their business as efficient and user-friendly as possible.
You want work life balance, and it's not a pain to achieve it with Re-Leased. The big change really is from a work life balance and automation perspective.
And another big change is the way commercial real estate is marketed – it's all digital now so to be competitive you need to be active in those domains. For us it's about reaping the benefits of technology and this is only achievable using a platform like Re-Leased.
Discuss how Re-Leased has helped to add value to your business. Have you saved time? Saved money? Talk about how the software has impacted your business.
We have saved both time and money. Generating invoices is easy, it does it automatically in Re-Leased is a huge time saver.
Being able to input all bank statements and reconciling trust accounts saves a lot of time in Re-Leased, as there are so many hours in the day it's important how you choose to spend that time. You want to do it as efficiently as possible so you can focus on your clients.
By saving time and doing your property management and property accounting tasks in Re-Leased, you free up your resources to inject back into your offering to your clients. It's a win-win for all parties.
What property management methods were you using prior to Re-Leased?
Spreadsheets. As our business grew, I thought to myself how can I make this more efficient? And so we implemented Re-Leased to help create the same level of efficiency that Xero provides for accounting.
One of the things about Re-Leased is that their support is great, too. They always make time for me, go above and beyond to help me out, and build that relationship out further with my team.
I thought if they're willing to do that, then they're willing to make sure we're fully (and correctly) implemented when we use Re-Leased day in and out. As an example, a lot of people would be off work over Christmas, but the Re-Leased support staff were with me every step of the way over that stressful period.
That makes the difference to have that support when you're starting out and Re-Leased made sure we were off on the right foot, even if it was at a busy time like the end of the year.
What are some of the shortcomings of our rival software companies?
We shopped around and competitors put forward to their offers, and how their software could manage the intricacies of commercial property accounting, but a lot of competitors are built for the residential, not commercial real estate.
I don't want to have to do workarounds. So I wanted to find a software specific for commercial property management, and so a friend of mine recommended Re-Leased because they're built specifically for commercial (as well as I was impressed by the integration and association of Xero), and here we are today. The rest is history.
What would you say to other property management professionals shopping around for a platform to manage their portfolio?
If you're looking for a cloud-based software and you want to run your business more efficiently, go for Re-Leased. It's a great program that does the job really well, and it is the way of the future to implement technology such as Re-Leased.
--

We have put together a FREE resource giving you exclusive insights on how mobile apps and cloud-based technology will take your business to the next level.
Get your copy below.