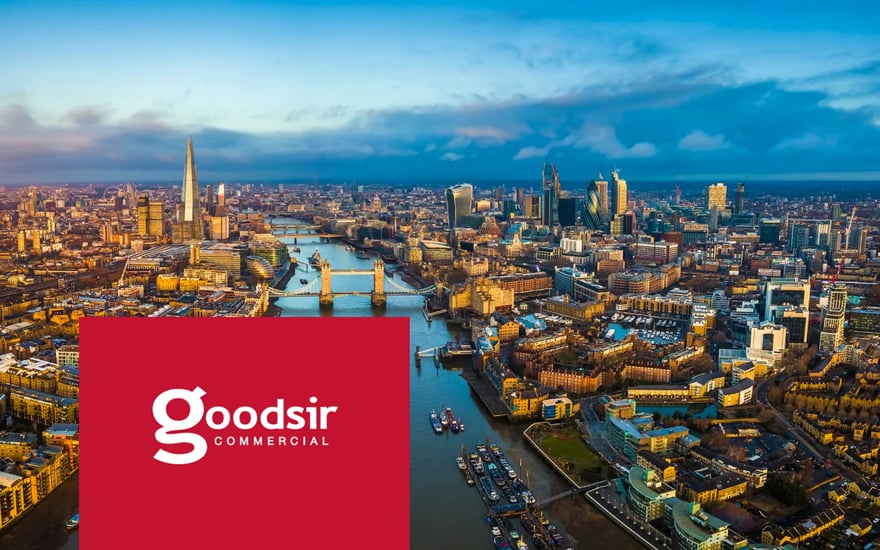 Case Study: Goodsir Commercial Limited Shares the Importance of Running Their Business on One Central System
Re-Leased 30 July 2019
Yulieth Santander, Accounts Assistant for Goodsir Commercial Limited, and the wider team use Re-Leased to track arrears, run financial reports and manage their portfolio efficiently.
Goodsir Commercial is a leading multi-disciplined property practice operating in the Greater London area and carries a variety of professional work including formal valuations, rent reviews, building survey reports, lease renewals and more.
Here's our conversation with their team.
What challenges or needs did you face in your industry that led you to look for a solution like Re-Leased?
We were not using a solution before making the decision to use Re-Leased. We struggled with sending out invoices for the rent demands on time and keeping track of who was up to date. The reconciliation of the property bank statements with the expenditure they incurred was difficult to track for us until we started using Re-Leased.
One of our senior property managers was contacted by one of Re-Leased's software specialists, and they built a relationship from there and here we are today using the software.
What were the requirements you were you looking for in a new solution?
We were searching for a property management platform that helped us to keep track of our income and expenditure, while also providing the ability for us to get accurate reports. This is vitally important for when we need to chase any tenants in arrears — now all of our key information is housed in one, central system.
What benefits have you experienced since Re-Leased has been up and running?
Everything runs smoothly with Re-Leased – the rent and service charge demands are sent automatically to the tenants, and all of our key information is easier to obtain. We can also communicate much easier and quicker with the tenants. This is crucial for our business and Re-Leased makes achieving our goals a reality.
We are able to see who are the tenants that pay late and we can chase arrears accordingly. Re-Leased has really sped up our bank reconciliation, shaving time spent on such tasks by a sizeable amount. We have become a far more efficient team since the implementation of Re-Leased Property Software.
How is Re-Leased helping you to deliver a great service to your clients?
Re-leased has ultimately provided us with the framework to send out service charges and all rents on time, and it provides fantastic reports and end of year rent arrears analysis so we can have total portfolio insight, leaving nothing to guess-work. Re-Leased really does provide the whole modern property management package.
How did you find the implementation process?
It was great! We had fantastic support from Caleb, who was very patient with Goodsir Commercial Limited, especially when the process was taking a long time from our side. And even after all the information was on the system, he has been there along the way to answer any queries we had. It was stress-free getting started with Re-Leased.
--
Get in touch with us today to explore how you can transform your business just like Goodsir Commercial Limited.