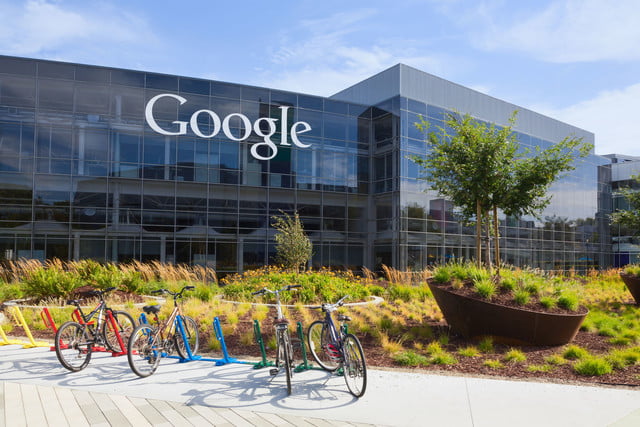 PropTech News: How Google Plans to Tackle Silicon Valley Housing Crisis, Tesla Deploys Powerpacks and More!
Re-Leased 02 April 2017
In this week's PropTech news we discuss Google's plans to tackle the Silicon Valley housing crisis that's crippling companies ability to hire new staff, New Zealand's commercial property stabilisation, Tesla's new commercial property powerpacks and, New York City's own PropTech event, hosted by Metaprop.

Here's How Google Plans to Tackle Silicon Valley's Housing Crunch
Google has showed why they're such a great employer; they've announced that temporary homes will be built for their employees during the Silicon Valley housing crises.
A deal has been agreed with modular house start-up, Factory OS to build 300 apartments in Silicon Valley, which Google's employees can call a home. But, it doesn't come cheap; the project is estimated to cost between $24 and $30 million.
The apartments are incredibly quick to build as entire parts are built offsite and assembled onsite. Whilst this is more cost efficient, getting regulatory approval to build them might be problematic in California, so the project could see some road bumps along the way.
The reasoning behind the building process is to accommodate the brilliant minds that have travelled around the world to come and work at Google. As the housing crisis is rising, housing prices have shot up as well.
Facebook is also planning to build housing units in Menlo park, California. In total 1,500 housing units are on the cards for Facebook, however we do not know when the project will take place.
Full article: http://fortune.com/2017/06/14/google-modular-home/?inf_contact_key=9ee9a8d3e1a14d98d070fb20f020ed533808a16a3996d96ce2da674d6e552f21
Commercial Property Returns Softer, "Stabilising" Says Property Council
The commercial property sector is not it's strongest at the moment, but it is surviving. Markets in New Zealand are performing well in comparison to international markets where declaration is towards growth and yields. Companies such as Goodman Property have started reducing debt levels as a result of the trend.
The property index manager, MSCI and the Property Council have revealed the figures for this quarter: New Zealand commercial property had a total return of 10.4% – which is still above the 10-year average of 8.5%, even with the decline from last June's 12.6%.
The industrial sector has done well with a 13.7% return whereas, the office sector has come in at a good second with 10.10% return. Retail only hit 8.2% being the weakest.
Wellington's office market had returns of only 3.2% and retail had returns of 6.2%. One of the reasons for the decline could be November's Kaikoura earthquake.
Vice president of the MSCI research team, Bryan Reid believes New Zealand is still a strong player globally in the commercial property sector.
New Zealand holds an appealing yield position in comparison to Japan, the UK and the US. The net for operating yield for the countries sits lower – an average of 4 - 4.5%.
The Property Council's chief executive, Connal Townsend said the following; "What we need to remember is that if you look at the complete picture and consider what is happening globally, New Zealand is still seen as appealing for offshore capital investment, especially when we have a key gateway city like that of Auckland, which continues to be a big player internationally."
Full article: http://www.stuff.co.nz/business/93580908/commercial-property-returns-softer-stabilising-says-property-council
Tesla is Deploying Powerpacks in Commercial Buildings in the UK
IM Properties, a property manager and industrial developer in the UK are about to execute something very exciting. A Tesla Powerpack will be installed to one of their buildings in Birmingham, UK to examine how much it reduces the cost of electricity.
The 69,000sq development called HUB 69 will have a 250 kW solar array with a 100 kW/ 170 kWh coming from Tesla's Powerpack.
The economics of the building has been carefully calculated based on a supply contract with Npower. The daytime rate is 10.623p and the night time rate is 14.804p which is the base for the calculations.
Office consumption is 123,138 kWh, warehouse small power consumption is 132,787 kWh and lighting is 48,000 kWh. The annual total consumption is 303,925 kWh, costing £37,218. Generated energy could bring down the cost by 90%.
It's the first Electricity cost neutral project but if it is successful expansion to bigger properties could be on the way!
Full article: https://electrek.co/2017/06/15/tesla-powerpack-commercial-buildings-uk/
New York City Host Biggest Real Estate Technology Gathering, Ever!
The biggest PropTech gathering is fast approaching; Technology experts all around the world will be making their way to New York on the 2nd - 13th October for the NYC Real Estate Tech Week, 2017.
The Real Estate Tech Week (#NYCRETECHWEEK) will run through New York's various venues within the five boroughs and nearby suburbs of the city. MetaProp NYC, who are a well known real estate tech organisation and are running the event.
Partners of the event include MIPIM, RICS, Zillow and Reed MIDEM, to name a few. The aim of the event is to showcase PropTech's best startups, entrepreneurs and thought leaders.
A focal point of the event is the 2nd annual MIPIM Proptech summit taking place 11th October. This is where the key real estate decision makers from all sectors and the most innovative startups and technology companies get an opportunity to connect.
The summit includes a North American leg of the MIPIM Global Startup Competition 2018, which the will be taking place in Cannes, France in March 2018.
The most dynamic startups in real estate, offering management solutions, will have a chance to pitch to businesses, investors and key influencers.
VIP tours will be offered on the 10th October. Tours will include important neighbourhoods in New York city along with the most intriguing development landscapes, construction trends, leasing updates and PropTech implementations.
Co-Founder Managing Director for Metaprop NYC, Aaron Block believes that New York city real estate tech week 2017 will be huge success. This is event is not one to miss.
Full article: https://cre.tech/new-york-city-host-biggest-real-estate-technology-gathering-ever/